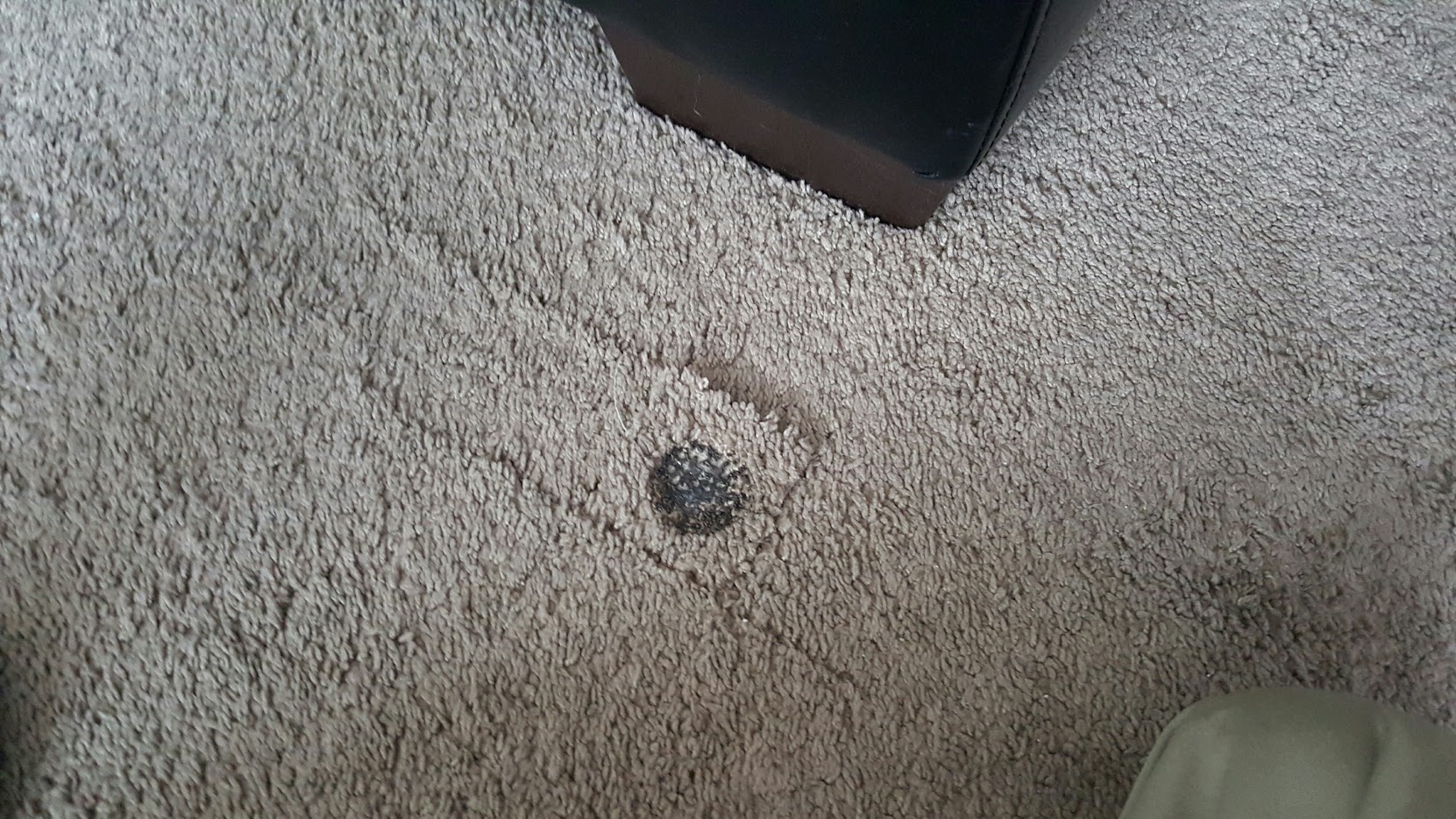 Carpet Repair Gaithersburg MD
Seeking a professional carpet repair company for your home in Gaithersburg MD?
This hookah burn carpet repair job we did last week saved our client from loosing his security deposit. Carpet repair is an affordable alternative to replacing your carpet. Has your carpet suffered from pet damage, burns, bleach stains, carpet ripples? Don't Replace It, Repair It instead!
We enjoy providing a valuable service to clients in need….professional carpet repair. Our experience technicians can handle any carpet repair need and they can generally be completed within a few hours. We can utilize a spare piece of carpet to complete these repairs and if no spare carpet is available, you still have options.
We specialize in:
Carpet Stretching
Professional Carpet Cleaning
Carpet Reinstallation
Upholstery Cleaning
Pet Damage Carpet Repair