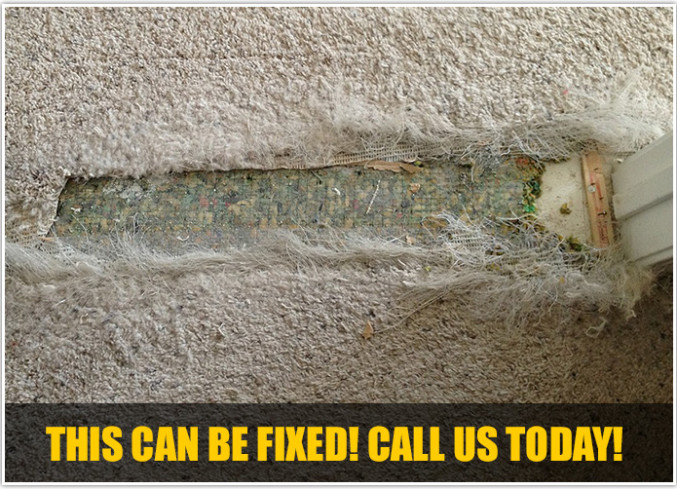 Have Your Carpet Look as Good as New with the Best Carpet Repair Services in Maryland!
Hello and welcome to Maryland Carpet Repair & Cleaning, your comprehensive solution for all of your carpet care needs.
Carpets that are looked after tend to last for decades or even centuries. Unfortunately, certain accidents can cause considerable damage to the carpet. In such instances, you might think that getting your carpet replaced is the only option, but you should try to get carpet repair services for it.
If you're looking for the best carpet repair services in Maryland, get in touch with us! At Maryland Carpet Repair & Cleaning, we specialize in reviving your old, worn out carpets. Whether it is
pet damage, bleach spots, ripples or bumps, stains or even burns, our experts can help solve any issues as quickly as possible.
As an elite carpet care company, we believe down to our core that it is always better to repair your carpet than replace it.
Why waste your money on replacing your carpet when you don't have to? The cost of replacing your carpet can get quite expensive when you factor in the choice of carpet, padding, installation and other miscellaneous expenses.
Not only is replacing your carpet a drain on your wallet, it is a drain on your time and energy! Ripping out your carpet and doing all the prep work doesn't sound like fun right?
We are not against replacing your carpet if it absolutely needs to be replaced. We just want to make sure that you are getting the most out of your carpet.
We pride ourselves on being the most honest and transparent carpet care company in town. We love to teach our customers about their carpet.
Did you know that most carpets will last between 8-10 years when they are maintained properly?
We can help keep your carpet looking great for years to come!
What Can Maryland Carpet Repair Do For You?
As a comprehensive solution to your carpet repair needs, we can guarantee that your carpet will be repaired with expert precision.
All of our carpet repair specialists are highly skilled craftsmen who love what they do! They use carpet repair techniques established by the Institution of Inspection, Cleaning and Restoration Certification.
Here is a short list of the types of carpet repairs that we can handle for you:
Fix any issues with improper installation of your carpet with the help of our professional carpet stretching services.
Pets in your home can cause a lot of damage to carpets, especially when left alone or locked into a room. With our help, we can remove damaged sections of carpet and permanently attach a new section eliminating the damage area.
From wine stains to dirt and burns caused by the fireplace or hookah, these can be difficult to fix on your own. With our expertise, you can get proper repairs for burns and stubborn stains. We can make your carpet look brand new!
Berber carpets are loved for their finish, but they are very high maintenance. They're easy to damage because of the loop construction and can be challenging to fix. Make use of our expert carpet repair services in Maryland for your Berber carpet!
We offer 100% nylon & wool carpet from the largest carpet manufacturers, Mohawk and Shaw. We follow the manufacturers installation requirements which specifies carpet must be installed with a power stretcher. This step, which is skipped by most installers, ensures your carpet will remain flat and drum-tight throughout its life. Our carpet installation service come with a 5 year labor guarantee.
In addition to carpet repair, we also offer professional carpet cleaning services! We save you the stress of having to call multiple vendors.
Work with Us Today!
Whether you are interested in carpet repair services in Maryland or are facing other carpet related problems, Maryland Carpet Repair & Cleaning is the best choice for you. Our experts are well versed in handling different issues and can guarantee amazing results. For more details about our services or to get a free estimate from us, call us today at (240) 257-6244
One call does it all! Make Maryland Carpet Repair & Cleaning your go-to-guys for all of your carpet cleaning and carpet repair needs!