Carpet Repair Gaithersburg MD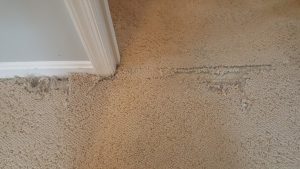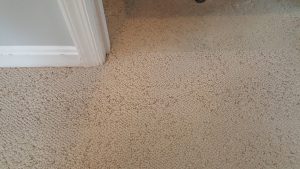 Has you carpet been damaged? Are you tired of looking at the eye soar in your carpet? Look no further, Maryland Carpet Repair & Cleaning, can repair your damaged carpet for a fraction of the cost it would be to replace your carpet. As shown in the pictures, the repaired section looks great, and you can barely tell the carpet has been repaired. A lot of our repairs, are hardly noticeable; some repairs that are in high traffic areas may be more noticeable.
Carpet repair is completed by removing the damaged section of carpet and inserting a new bonded section of carpet. We use clients' spare carpet or the carpet from the back corner of one of your closets. These are the best possible match for the carpet insert. Carpet repair is our specialty service and can be completed in a few hours.
If you are in need of Carpet Repair Gaithersburg MD and the surrounding areas, contact our office now at 240-257-6244. You can schedule your appointment via our website at www.MarylandCarpetRepair.com.
Still not convinced, visit our website and view before and after pictures of our recent jobs.
We provide carpet repair, carpet stretching, and professional carpet cleaning services to Maryland, DC and Northern Virginia.