Pet Damage Carpet Repair Fulton MD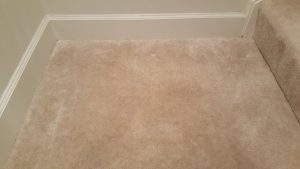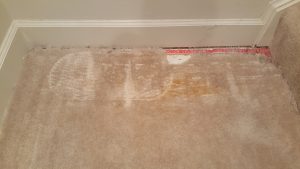 Are you in Maryland and need pet damage carpet repair? Our technicians are certified in carpet repair and they provide quality results. Our customers and their pets approve of our pet damage carpet repairs. Let's hear it straight from the dog's mouth.
My owner and I do not agree when I dig holes in the carpet or when I use the sofa leg to relieve myself. That's okay because I have an understanding with Maryland Carpet Repair & Cleaning. I do the damage, then my owner calls them to fix it. They provide DOGGONE great service, can repair any of my carpet holes, and provide deep carpet cleaning and odor removal services. I hear dogs are man's best friend, well Maryland Carpet Repair & Cleaning can be my runner up! Contact them now, you will be PAWSITIVELY impressed.
If you are in need of Maryland Carpet Repair- Pet Damage Carpet Repair, contact our office at 240-257-6244. Or feel  free to visit our website www.MarylandCarpetRepair.com to view our recent pet damage job's before and after pictures.
Maryland Carpet Repair & Cleaning offers professional carpet repair and cleaning services throughout the Maryland, Northern Virginia, and DC areas.
Our carpet repair services include:
Carpet Stretching/Re-stretching
Carpet to Tile Transitions
Carpet Repairs (burns, bleach, pet damage, and stains)
Carpet Seam Repair
Berber Repair/Snags/Runs
Carpet Cleaning
Upholstery Cleaning
Carpet Sales
Carpet Reinstallation (after flooding)
Water Restoration