Carpet Stretching and Cleaning Gaithersburg MD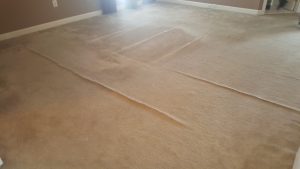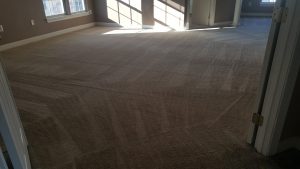 We received a call from a client in need of Carpet Stretching and Cleaning Gaithersburg MD. Our client had recently closed on his new home.  The home had multiple rooms where the carpet had ripples, lumps, and buckles in it. A vacant room is ideal when providing carpet stretching services. Our certified technicians will power stretch your carpet from wall to wall: north to south and east to west, to ensure the carpet is completely flat and drum tight. Any excess carpet, usually a few centimeters to a few inches, will be trimmed off and the carpet will be refastened to the tack strips. This carpet stretching service comes with a 5 year guarantee. After carpet stretching we recommend professional carpet cleaning to remove any built up soil the the ripples and buckles accrued. The carpet will be completely flat, however you may see see soil lines where the ripples used to be.
If you are in need of carpet stretching and cleaning Gaithersburg MD and the surrounding areas in Prince George's County, Howard County, and Anne Arundel County Maryland; contact our office at 240-257-6244.
View pricing and schedule your appointment online via our website www.MarylandCarpetRepair.com or Book Online here.