Carpet Repair Elkridge MD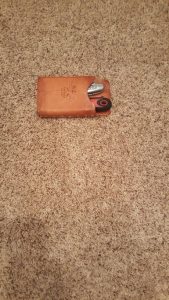 Its always a pleasure and enjoyable time working for pleasant customers. Our customer in Elkridge MD contacted us after her hookah coals caused damage to her carpet. Her search for a professional carpet repair service lead her to us, Maryland Carpet Repair & Cleaning.
She knew that having her carpet repaired would save her a ton of money…definately way less $ than the cost of replacing it.
This carpet repair job was fun and exceeded her expectations..read her customer feedback here