Carpet Repair and Reinstallation in Odenton MD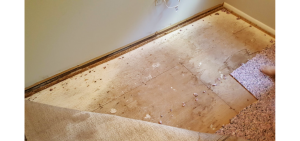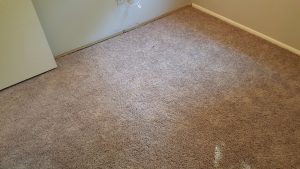 This  is a carpet repair and reinstallation job we completed last week in Odenton, MD.
Uncontrolled water in our homes can cause damage to our furnishings, building materials, and carpet. When this unfortunate events happens you may think that all is ruined. Carpet that suffers from water intrusion can be salvaged as long as the response is immediate.
Most water damage mitigation companies will remove the affected carpet padding and dry the carpet within a few days. After the carpet and building materials have been properly dried, our professional carpet reinstallation team will install new carpet padding and re-stretch the carpet back into place.
This carpet repair and reinstallation service will eliminate the high expense of replacing your carpet and can be completed within a few hours.
If your carpet has suffered from water damage, or you have any other carpet repair need, contact the pros at Maryland Carpet Repair & Cleaning.